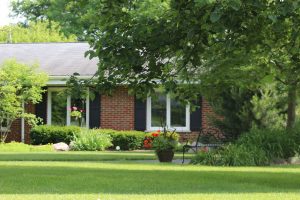 The Vines Senior Homes is a completely remodeled quaint, senior home unlike any other place, a "hidden gem", if you will. Nestled on 7 acres of wooded property, The Vines is owned and operated by registered nurses where professional care is given in a social environment.
The Vines Senior Homes, LLC began in 2003 as a small operation in the home of Laurie and Jim Compton located in Elgin, Illinois.  Laurie, has been an RN at Sherman Hospital for 25 years, and has always had the calling to care for the elderly. Since she can remember, she has had an elderly family member living with her. From the start of her nursing career, she envisioned one day having a senior home of her own. Her husband, Jim, an electrical engineer, has played an important role in this endeavor, helping out with the day to day resident care while searching for a facility of their future location.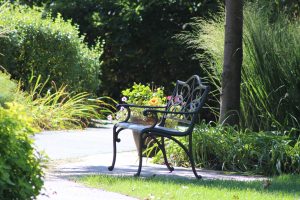 Laurie met Kristie Ray, also a nurse, in 2001 at an assisted living facility where they both worked. Kristie started her nursing career at Lutheran General Hospital in 1990 and although her nursing jobs have varied, geriatrics has always been her true calling. Her husband Frank, a mechanical engineer, became involved in the business by writing a business plan while attending graduate school for an MBA. The Rays have 2 daughters and live in Crystal Lake, IL.
This dream turned into reality in November 2006 when The Vines Senior Homes began operating out of the facility located at 971 Bode Rd. Formerly, Countryside Manor since 1983, the location has been licensed for sheltered care since it opened its doors as Apostolic Christian Resthaven in 1971.  The Comptons and The Rays feel extremely blessed to have been given this incredible opportunity to continue to serve seniors in the Elgin community.
Laurie and Kristie manage the day to day operations of The Vines, overseeing nursing and working with a staff whose commitment to resident care is second to none.  Jim, also a holder of an MBA, and Frank spend a great deal of their free time assisting with the administrative and fiscal duties as well as general facility maintenance. All of their children have also been involved, making the Vines a true family endeavor.  It has been a wonderful journey to this point. The Vines family looks forward to the future and many years of service to their senior community.